The Exercise of Authority as Service to the Order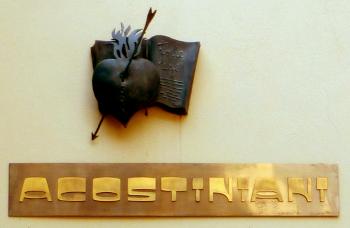 The juridical structure of the Order reflects our brotherhood. The supreme power of governance in the Order belongs to the General Chapter, which represents all the friars. In accord with the Constitutions, the chapters of provinces, vicariates and of local communities share in this power, each in its own sphere.  Consequently, based on the common good, free expression through voting and the proportional representation of circumscriptions are the inalienable and basic rights and duties of the friars of the Order. All are eligible for all offices, unless they are excluded by common law (see CIC 654).
The Order entrusts the care of the friars to other friars who should govern them as sons of God,  always following the directives of the Rule of St. Augustine, the Constitutions  of the Order, and the decisions of chapters, so that their service of authority is an exercise of obedience.  Therefore, they should not think themselves happy for the authority with which they govern, but rather for serving the friars in charity. Nor should the others consider themselves free of all responsibility for the building up of the community, for all must be aware of the common obligation to create an Augustinian community.
The friars should carefully observe obedience as an essential condition for the building up of community. It is a necessity of the common good, born from a spirit of love and genuine freedom, in which the responsible conduct of all lightens the burden of the superior.  Thus in imitation of the obedient Christ (Phil 2:8), they will obey the superior who serves them.