Categories: Dall` Ordine
      Date: Jul 17, 2013
     Title: Incontro giovanile agostiniano 2013 in São Paulo cominciato

{if ($mydetail == '1')}{else}{/if}
São Paulo - Brasilia
Luglio 2013

The Augustinian Youth Encounter (EJA) that is presently taking place at Colegio Agustiniano Mendel in Sao Paulo, Brazil opened in the evening of July 16 with the procession of the Holy Cross and followed by some reflections on the Gospel reading, and the final prayers.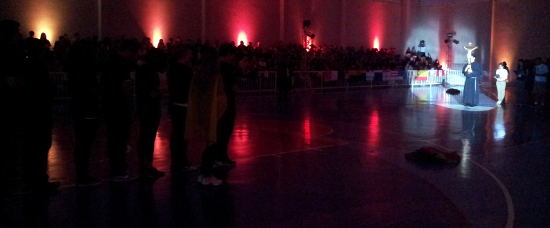 The Brazilian youth presented some dance program immediately afterwards, which was finally followed by the Welcome Speeches from the Heads of the different OSA Circumscriptions in Brazil, from the Bishops present and from some Organizers of this Augustinian Youth Encounter.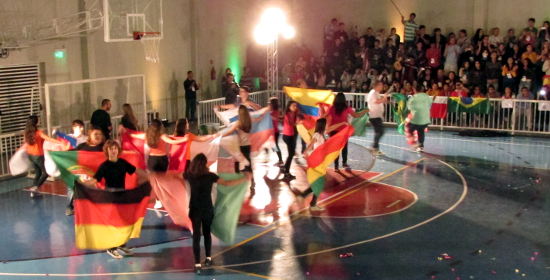 This is well participated by the youth, 585 all in all, coming from almost all countries of South America where the Augustinian presence is found, by the youth coming from USA in North America, and by the youth coming from Europe, especially Spain, Germany and Poland.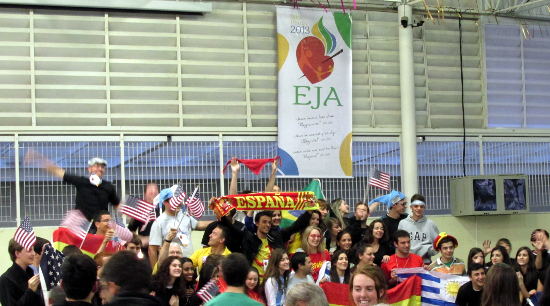 Likewise, the opening of EJA was graced by the presence of the Archbishop of Sao Paulo, His Eminence Odilo Cardinal Scherer, by one of the Auxiliary bishops of Sao Paulo, Msgr. Edimar Peron, and by our very own bishop Msgr. Alberto Bochatey, Auxiliary bishop of La Plata, Argentina.