Categories: Dall` Ordine
      Date: Jul  5, 2013
     Title: Capitolo della provincia di Castilla (Spagna)

{if ($mydetail == '1')}{else}{/if}
Guadarrama - Spagna
Luglio 2013

The Province of Castille (Spain) celebrated its Ordinary Provincial Chapter in Guadarrama, from July 1st to the 5th, in the Residence "Fray Luis de León". In the opening liturgy, the Mass of the Holy Spirit, the Prior General, Fr. Robert Prevost, confirmed the new Prior Provincial, Fr. Angel Escapa Arenillas, in office, along with the Counselors of the Province, who had been elected ahead of the chapter. The new Council members are Fr. Santiago Insunza Seco, Bro. Juan Antonio Tejedor Gutiérrez, Fr. Valentín Lorenzana García, and Fr. Víctor Fernández Santos.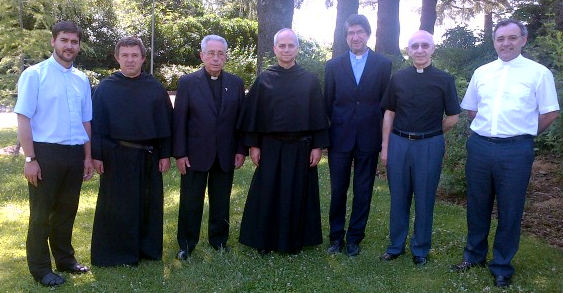 The Chapter participants included representatives from the Vicariates of the Antilles and of Brazil, both of which are under the jurisdiction of the Castilian Province.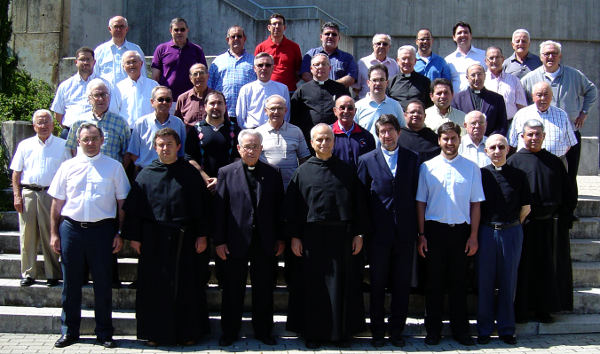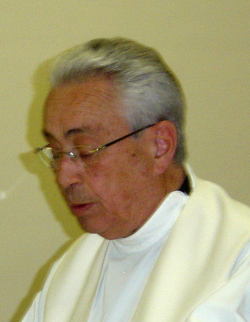 Among the important topics discussed at the Chapter, several are particularly significant for the future of the Order. The Commission on Education submitted a new model of school leadership, which places emphasis on the sharing of the educational mission with laity in each of the Province's schools. The proposal, soon to be submitted to the Ordinary General Chapter, on the creation of a new Province of the Order in Brazil, was presented and approved. Plans for the creation of a pre-novitiate community that would serve the four provinces in Spain were discussed and confirmed. And a full presentation of the ongoing process toward the eventual unification of the four Spanish Provinces was given, followed by ample time for questions and discussion.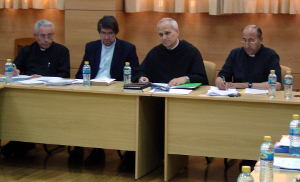 While the challenges of the future were clearly acknowledged during the week, including in the area of vocations promotion, there was a positive spirit of hope and conviction about the future of the Order in Spain among the chapter members. All agreed that the mission of the Order in its service to the Church is what provides the basis for the efforts being made to renew Augustinian life in Spain and in the missions of the Province.