Categories: Dall` Ordine
      Date: Jun 14, 2013
     Title: Capitolo della provincia di Messico

{if ($mydetail == '1')}{else}{/if}
Messico
Giugno 2013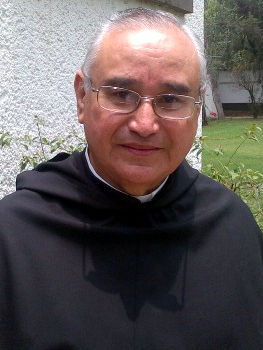 The Province "Most Holy Name of Jesus of Mexico" celebrated its Ordinary Provincial Chapter from June 11 through June 14th. This year, the Province is commemorating the 480th anniversary of its founding. On the first day of the Chapter, the new Prior Provincial, Fr. Rafael Baltasar Torres Durán, was confirmed in office by the Prior General.
The Chapter studied and approved various proposals that came from individual members of the Province as well as from the various commissions. Among topics that were treated was a review of the program for initial formation in the various stages. The chapter also dedicated time to a presentation given by a group that would like to work together with the Augustinians to restore a portion of the monastery (convento) in Puebla, founded in 1555, for the purpose of creating a center for the promotion of culture and the arts. This center could also provide the basis for a center of Augustinian studies.

The members of the newly elected Provincial Council are Frs. Secundino Peña Mery, Mario López de Castillo, Abel Torres Torres, and Daniel Martinez Martinez. The Treasurer is Fr. Edilberto Flores Mayén and the Secretary Fr. José Manuel Rivera Cabrera.